The Baha'is of Thurston County wanted to have a special conference focused toward youth and they felt that it would be helpful to include people from the wider community. So other participants from the wider community were invited to a planning group for this effort and the name that emerged was "Connections 4 Change".  The conference was held on June 4th, 2022 in Olympia.
Although the original focus was youth, the participants who came ranged from seven to 80 years old. "The conference ended up exceeding even our expectations." said Lonnie Locke of the Spiritual Assembly of Thurston County. "It became a multi-generational gathering, as the youth brought their families," Lonnie said. "There were moments of overcoming inhibitions, much laughter, and bonding between people of different ancestries and experiences who started out as strangers."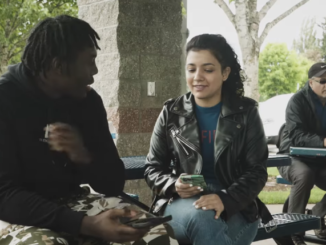 The format of the conference included workshops; the workshops included music, art, conversation and performances. One of these performances was presented by Peyt Dewar, a young Baha'i from Bellevue, who used rap to pair people who didn't know each other. The conference ended with a song by musicians Billy and Layli Harris – father and youth planners.
As a result of this effort, the Bahá'ís are now connected with others in the wider community who also want to do outreach to youth. A similar conference, larger in scope, is under discussion for the Fall and other groups are being contacted.
The overall message from the conference, said Lonnie, is that people want to do this again!